Check out the first part of this journal
here
!

Saturday
We branched out a bit from our usual cosplay style this year. Rather than the simple patterns and plain fabrics we normally resort to, we opted for some heavier, richer materials. We kicked ourselves for this when we had to jump from fabric store to fabric store looking for patterns that matched, but it seemed only fitting for a royal family! You might have guessed our AN cosplay from all our tweets; we didn't keep it much of a secret this year.
Our main cosplay for the weekend was the Ren family from Magi!
Photo from Arcemlevi on Tumblr
We didn't really have a dress rehearsal for this cosplay, but we did shockingly well Saturday morning!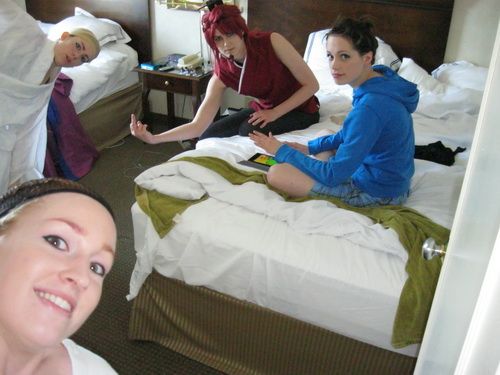 Here we are in various stages of readiness xD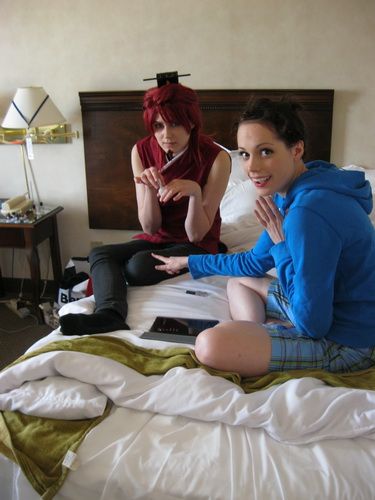 Prince Kouen is especially talented at painting his sister's nails!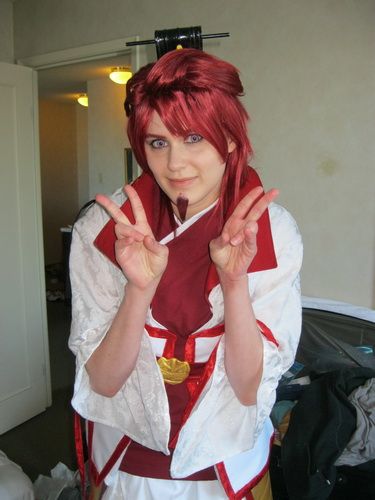 Such a kawaii head of the family.
Lindy was feeling appropriately tired that morning. How in character.
Saturday, May 24 was a HOT one! One of the hottest we've had in a few years, that's for sure. Granted, we've been very lucky in terms of weather for the mostly-outdoor Anime North, so we shouldn't complain. But that first step outside of the hotel told us the day was going to be an exhausting one!
Our group usually has really bad luck when it comes to photoshoots. We seem to always be cosplaying on the wrong days when it comes to convention-organized photoshoots. We lucked out this year though and got to take part in a Magi photoshoot (in the shade of the building!).
Here are some of the photos we've found from the shoot:
Kouen and Hakuei.
Kouen and his cousins.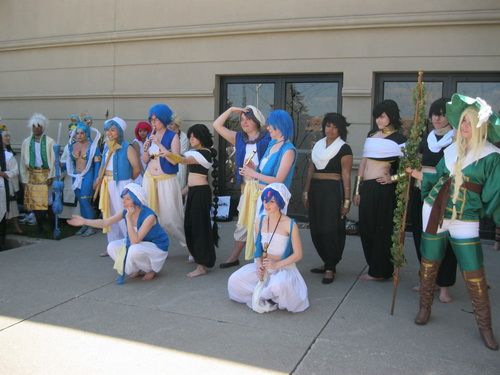 All the Aladdins and Judals!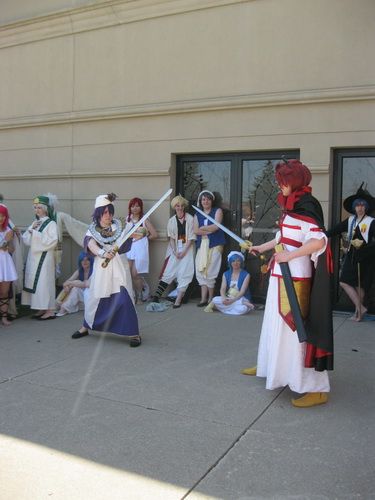 Kouen v. Sinbad!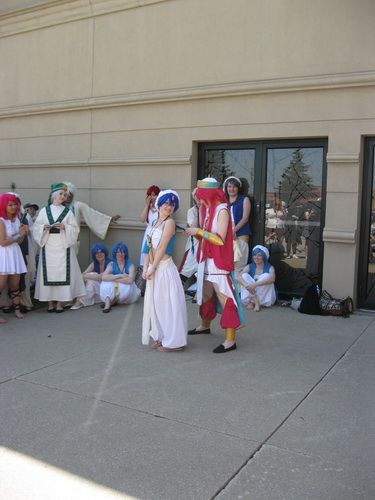 Kouha braiding Aladdin's hair. Cute!
Sinbad and Kougyoku.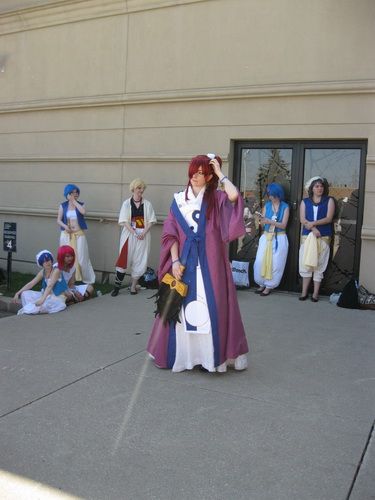 The lone Koumei.
Ren family!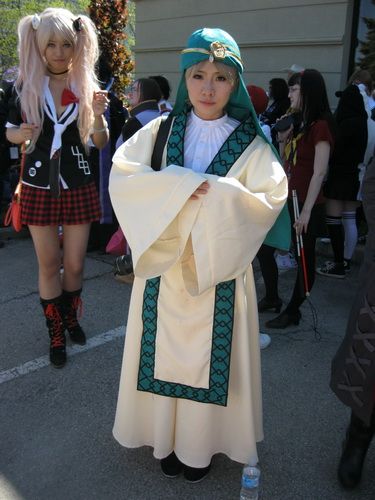 A cute Jafar from the shoot

We had a good time chatting with other Magi fans! It was nice to see so many cosplayers!

But needless to say, we needed a break after that. So we headed back to the hotel for some rest and food.
While lounging, this happened LOL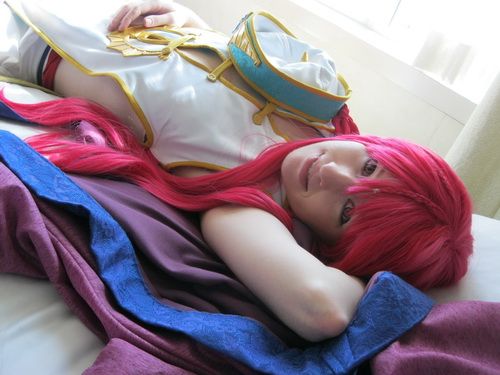 Someone put this kid on a dakimakura xD
Also invited our friend
Chantal
who was cosplaying Vanellope up for a break.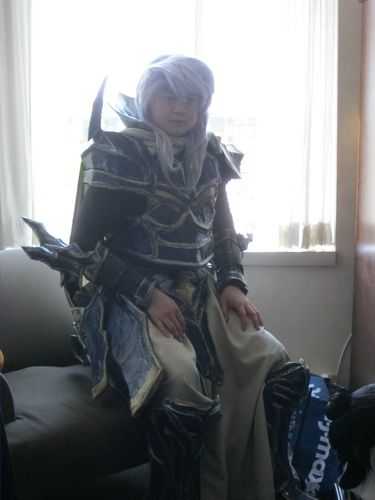 And a photo of
Andrew's
Saturday cosplay, Warrior of Light.
Nico Nico Ni~! So kawai Koumei!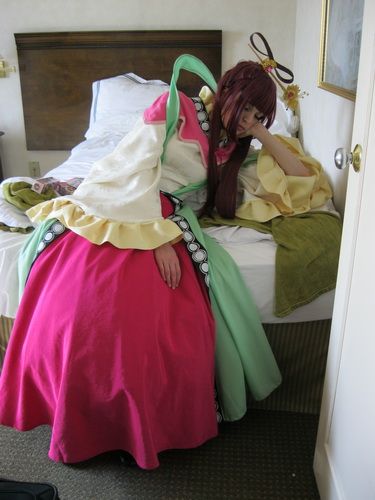 Poor Nicole couldn't easily get out of her Kougyoku cosplay, so she was forced to stay in it even while we relaxed D;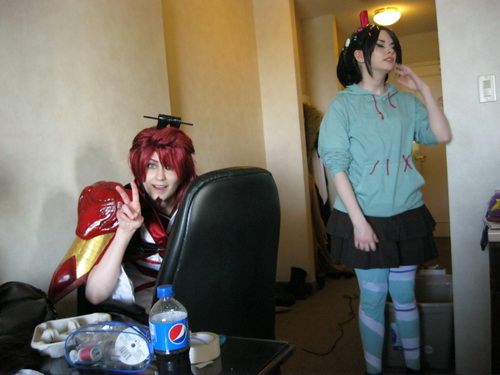 Lisa also had issues getting out of Kouen easily. And the armor didn't really allow her to sit lol
We didn't do very much (story of our con lives lol orz) on Saturday, so we don't have too many photos to show off. We walked from cool place to cool place, taking photos and having photos taken. Here are some of them: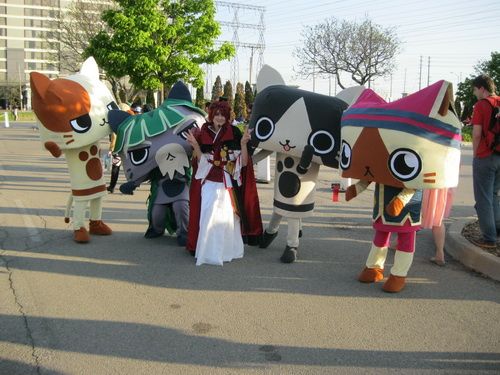 Kouen loves his kitties!
Another great Jafar!
Photo from tumblr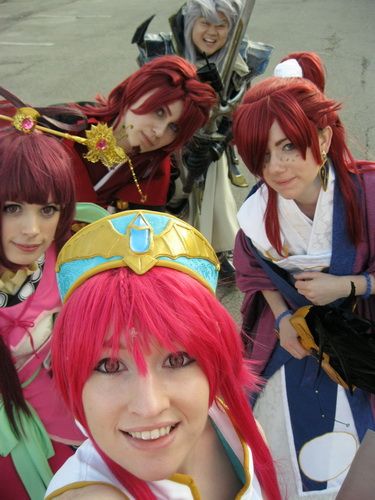 Group selfie!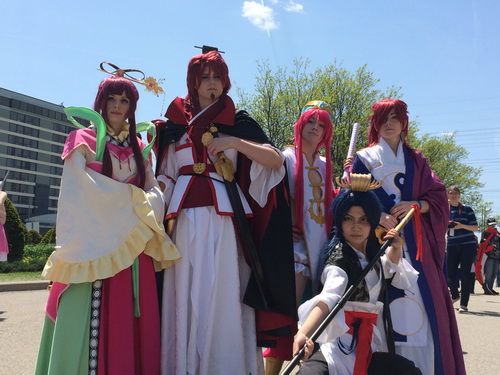 We got a group picture with a really amazing Hakuryu too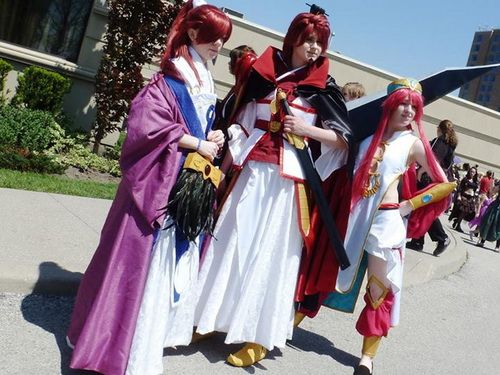 Just the brothers.
Photo from Melanie Colley on Facebook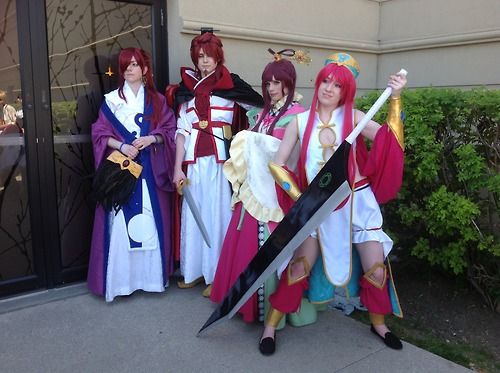 NOTE Koumei's sparkle LMAO
Photo from Definitelynotaprotagonist on Tumblr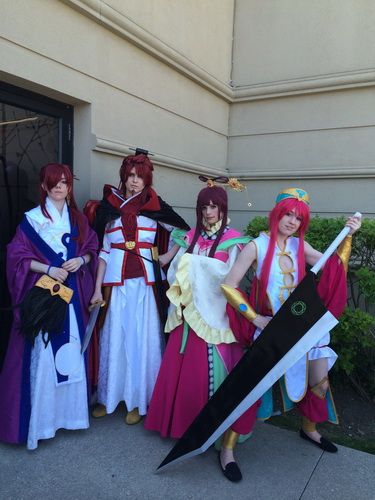 And without the sparkle LOL
Photo from Linghui Zhuo
Really incredible Bilbo we saw but never got a picture of D:
Photo from Ekwolfwood on Tumblr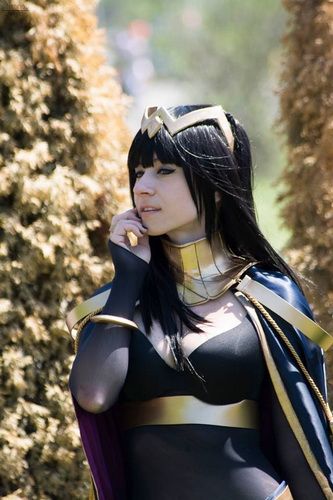 And a fantastic Tharja!
Photo from aubzy000
Sunday
Did Sunday feel hotter than Saturday to anyone else?? But again, no rain, so we can't complain!
Back into Magi cosplay for the last day of the con!
Sunday was a day for meeting up with friends! Andrew met us early in the morning again, this time cosplaying Oogie Boogie (which we didn't get any good pics of).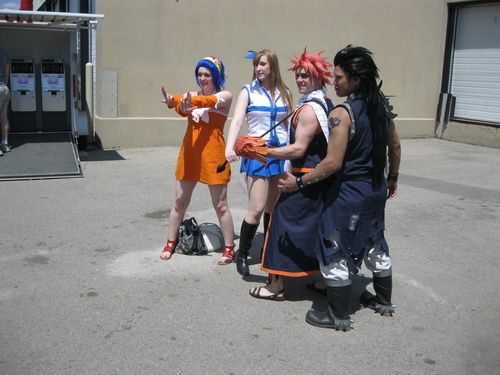 We ran into friends
SILLY-DISCO
&
ShottyMcShotgun
cosplaying Fairy Tail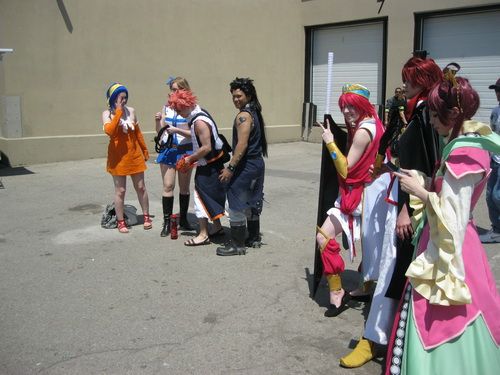 Hard to chat with them though because they were bombarded for photos! We even got asked for some crossover photos with them xD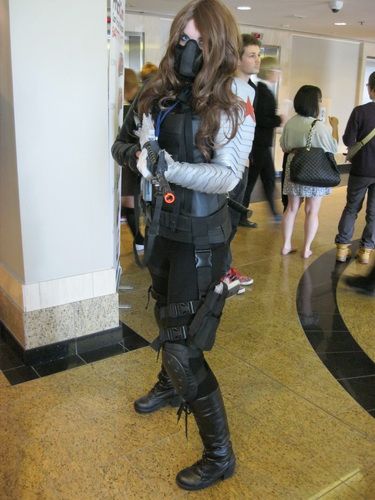 Also found
Alyssa
,
Brittany
and
Mary
. Alyssa was wearing her Sunny cosplay from Friday; Brittany was cosplaying Mirai from Kyoukai no Kanata and we didn't get a photo ;( ; and Mary was cosplaying fem!Bucky! Incredible once again!! You guys are so pro >u<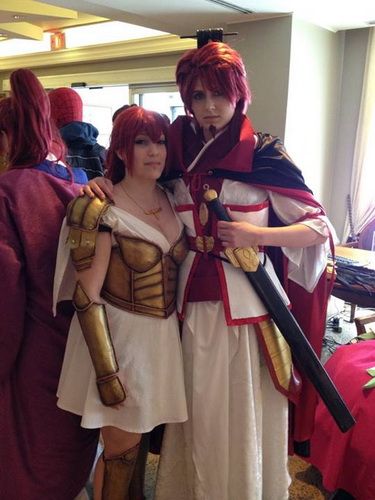 We also met a Myron cosplayer and got some photos with her! She was amazing! It was so great to see a Fanalis cosplayer!

We had such a good time actually being able to stop and chat with friends (we were hiding in the lobby of our hotel LOL). Especially with friends we don't get to see often!
Despite the heat and varying comfort levels of our cosplays, we had a pretty chill weekend. Wandering in and out of the spacious Dealers Room and Artists Alley. Hanging out with friends.
Crashing early because we're old grannies now.
Thanks again to anyone who took our picture! Hope you all enjoyed the con!
We'll finish this journal off with some lovely photos
Viewtiful Design
took of our Magi cosplays.