One year ago...
Any of you remember Conbravo last July...?
Neither do we!!

But thankfully we took a lot of pictures that day, so we'll try to piece together the story of that day with them xD
Conbravo was moved to a new location last year: Hamilton Convention Centre. It's actually quite close to where we live so we knew it would be an excellent backdrop for our Soul Eater cosplay.
We spent a bit of time in the con (avoiding the weapons check table... lol wut?), then we left to scout the area for backgrounds.
Things started in the underground parking with a very crazy Stein-sensei.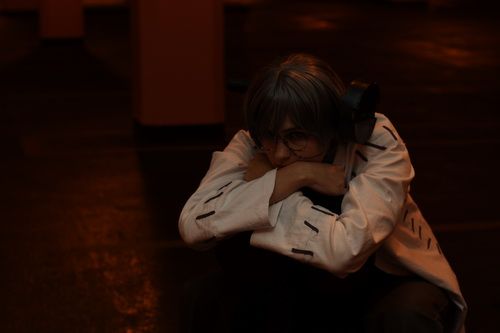 Yes we brought a desk chair with us xD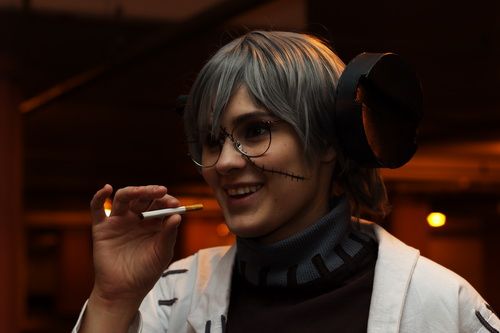 Non-smokers trying to teach another non-smoker how to hold a cigarette

The blind leading the blind.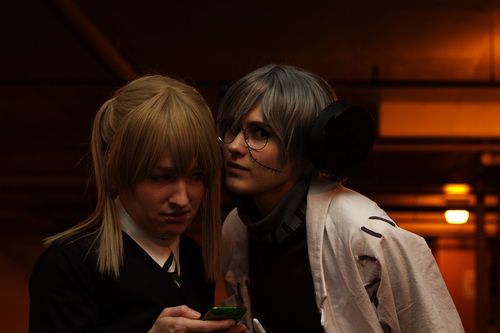 D: Creeper-sensei strikes again!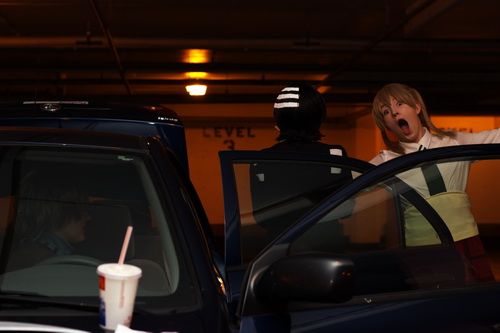 Can you spot Creeper-sensei enjoying the view?
Then we wandered around outside and found these! They just screamed Black Star (until we were politely asked not to climb on the statues by con security lol...).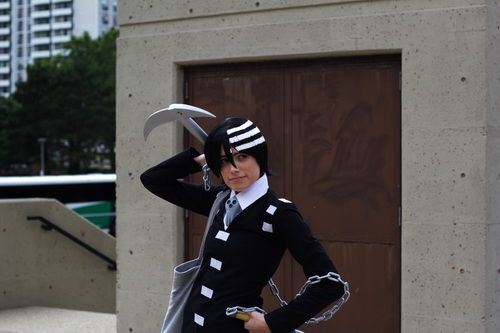 Lookin' fab DTK, lookin' fab.
We do get some serious shots in too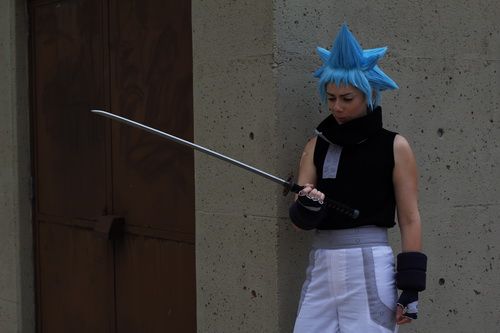 "Look sadder!"
"Imagine there's no Kingdom Hearts 3!" LOL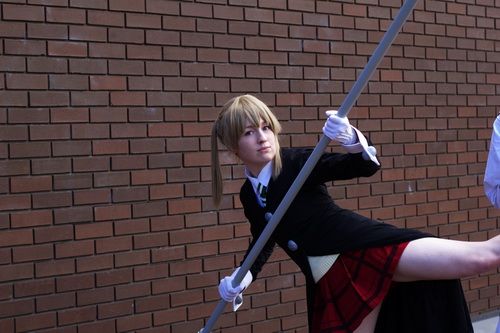 We had a lot of (mostly) off-screen help during this shoot.
Like we were saying...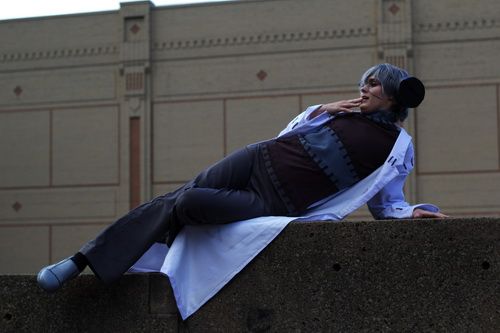 Creeper-sensei just got creepier...
We haven't posted this particular deviation yet, but here's the behind the scenes for it in two parts xD Maybe you can imagine what it will look like when we're done with it.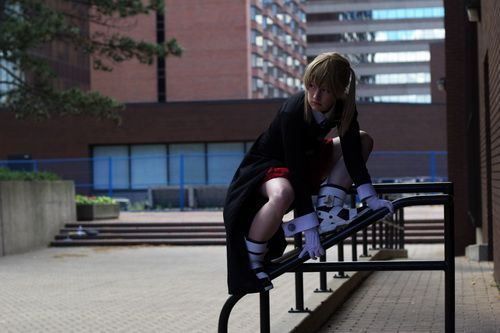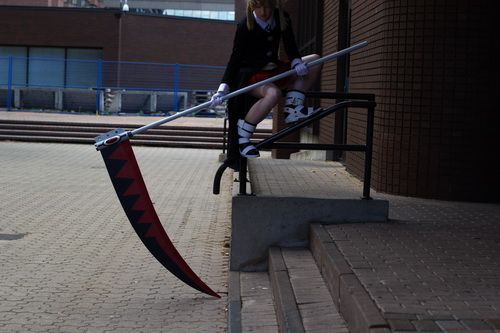 Then we tried to recreate the scene in the anime where Black Star
is actually useful
attacks Stein when they confront him for the first time.
We were aiming for something like this...
And instead ended up with a lot of Lisa singing opera...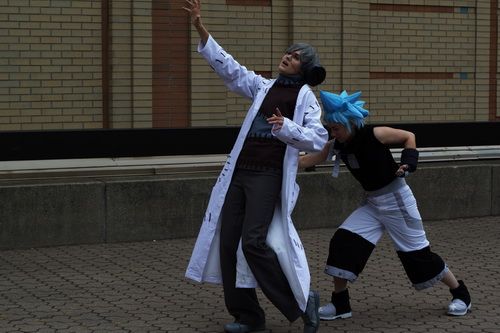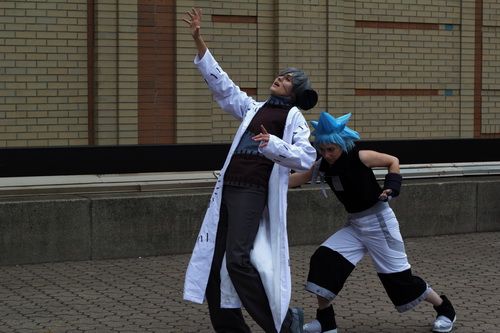 Oddly enough, just talking together normally seems to put us in character.
Lindy was made to be Black Star...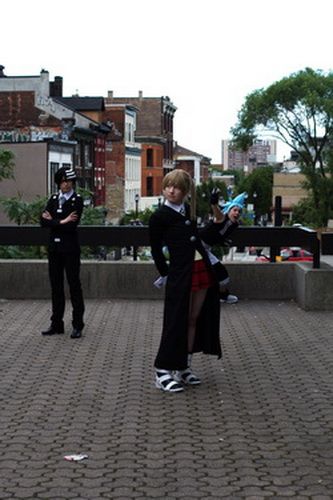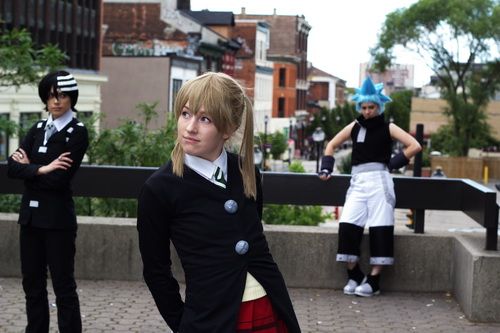 We managed a few normal ones lol
More non-offscreen help!
Were they posing for this photo or just bickering like usual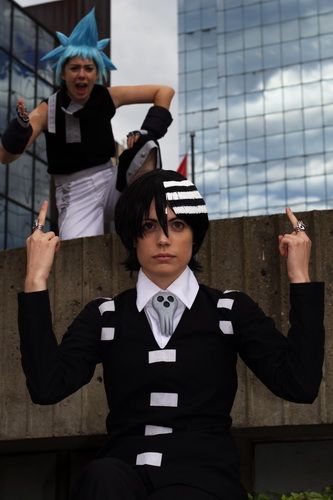 Flipping perfectly symmetrical birds.
Behind the scenes!
Some strange things happen behind the camera.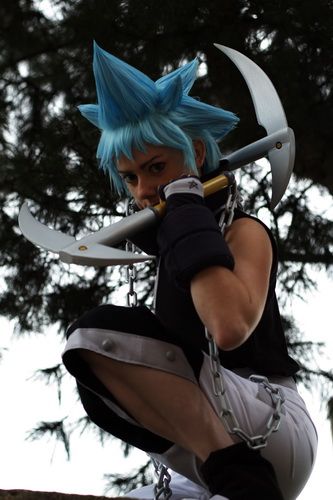 The results!
Lookin' good!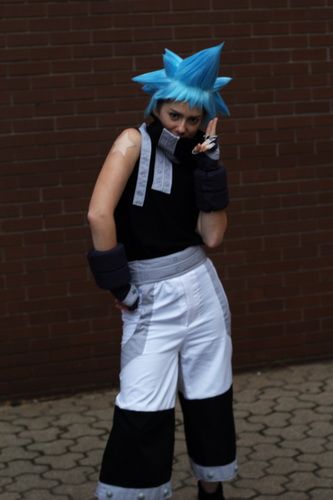 Until we zoom out and Black Star becomes some sort of sultry tango dancer...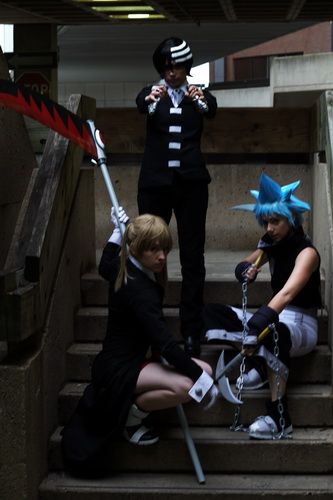 Group picture in the stairwell!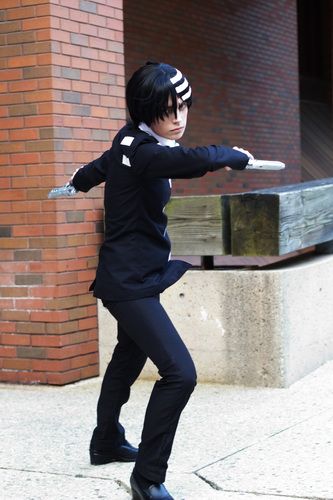 Now imagine Kid's skateboard!